Black Women in White America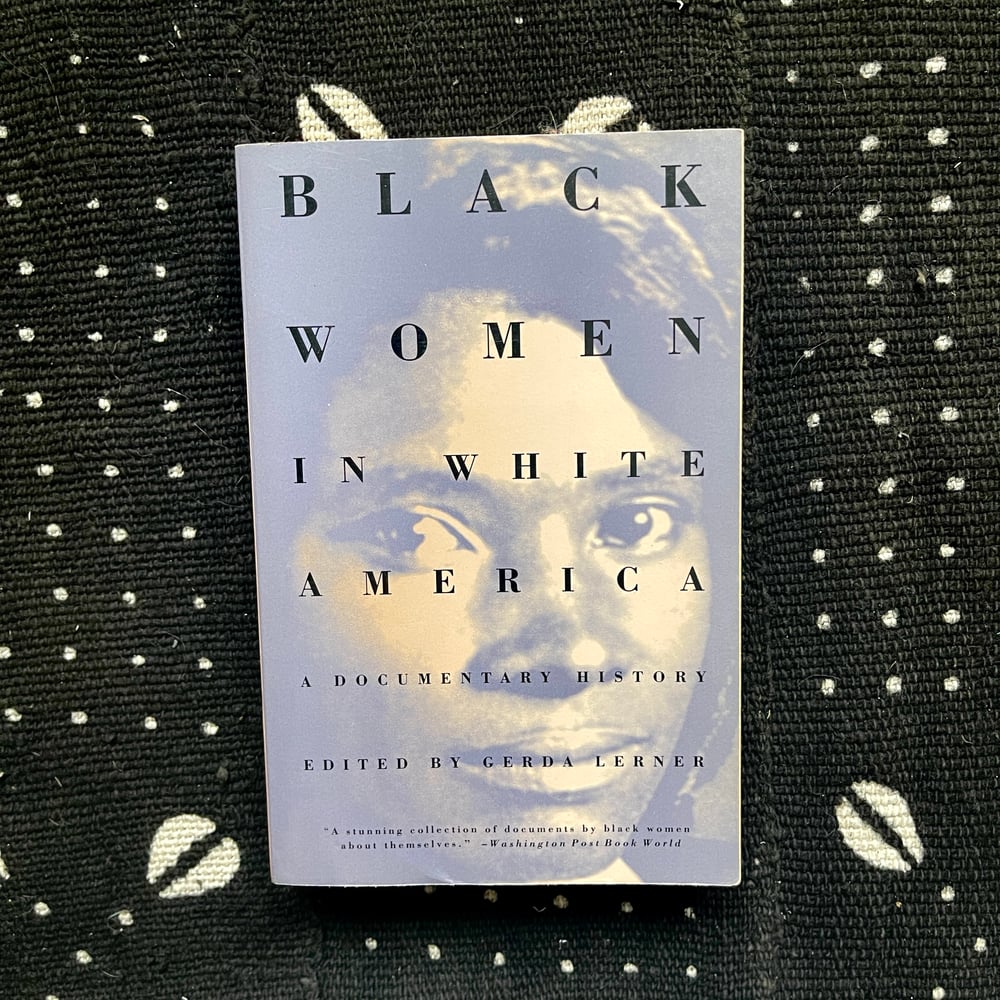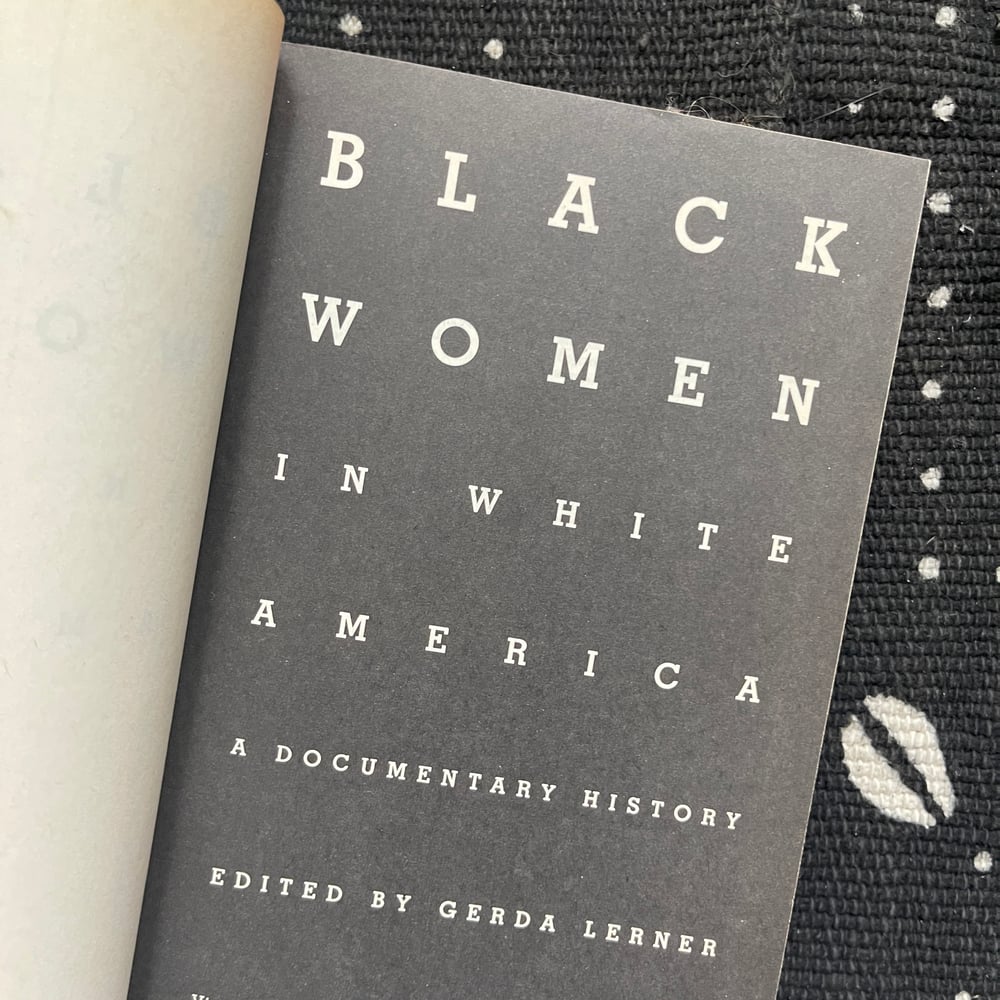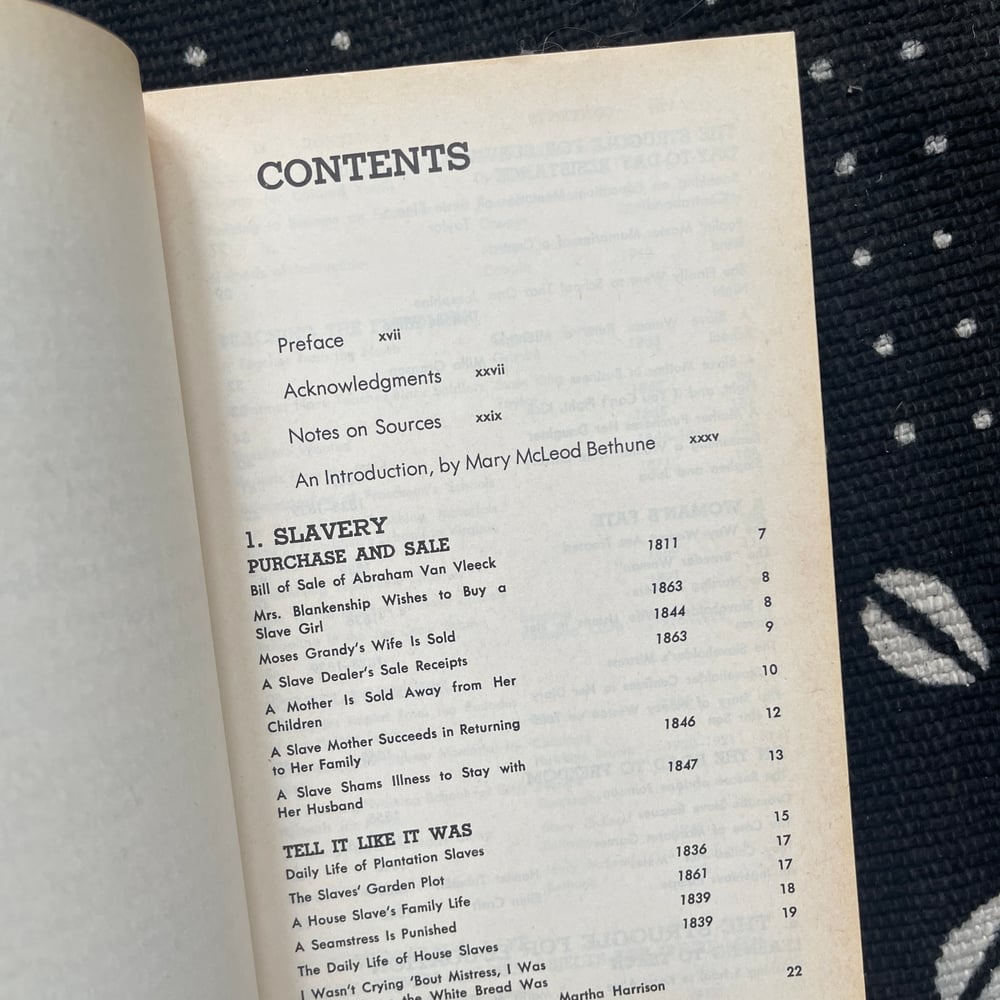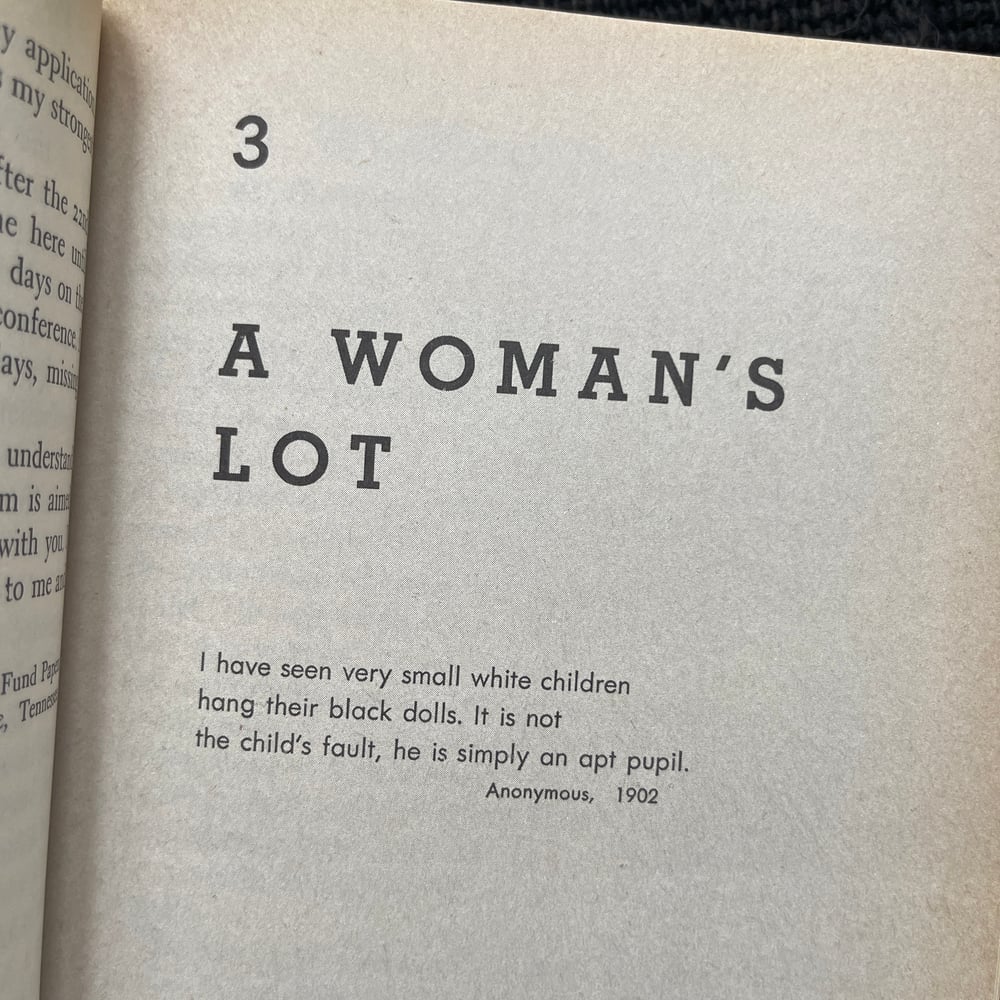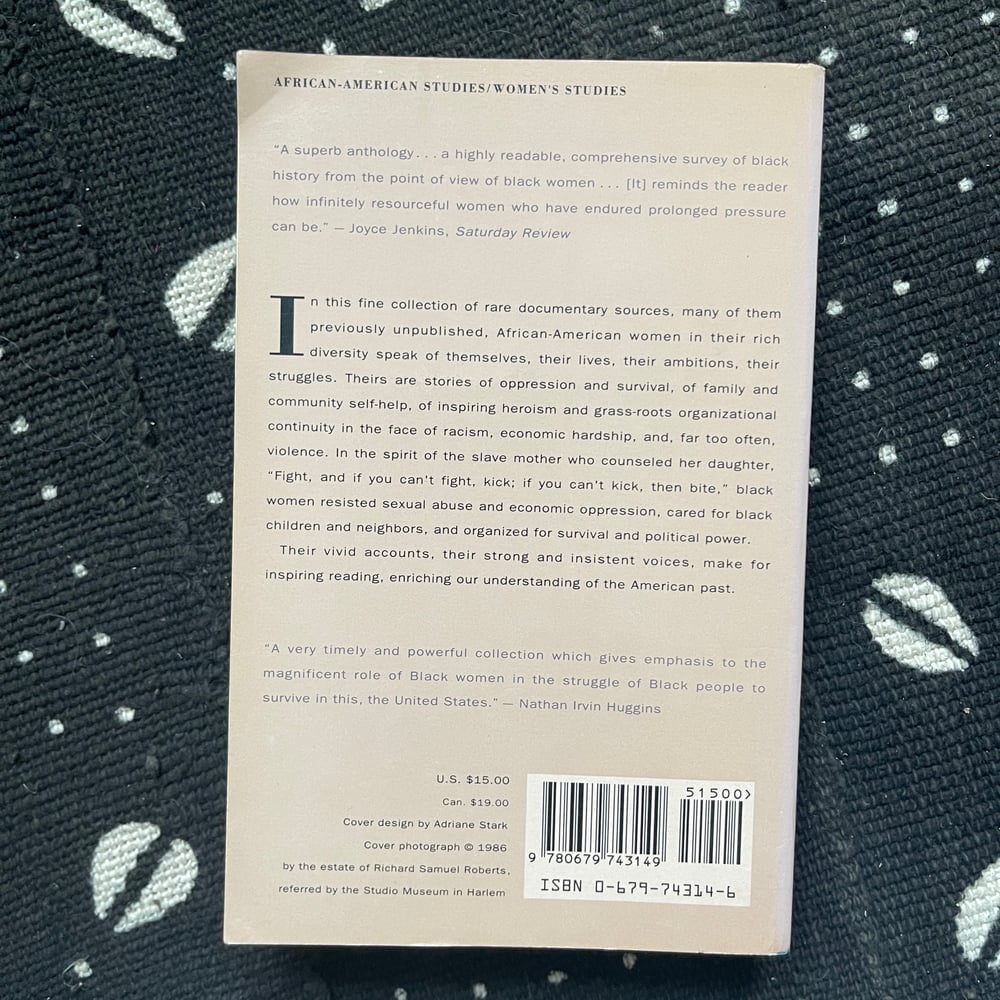 Softcover printing of "Black Women in White America" an anthology edited by Gerda Lerner. In like new condition. No line, notes or matings within text.
About:
In this book African-American women speak of themselves, their lives, ambitions, and struggles from the colonial period to the present day. Theirs are stories of oppression and survival, of family and community self-help, of inspiring heroism and grass-roots organizational continuity in the face of racism, economic hardship, and, far too often, violence. Their vivid accounts, their strong and insistent voices, make for inspiring reading, enriching our understanding of the American past.