Devil's Gonna Get Him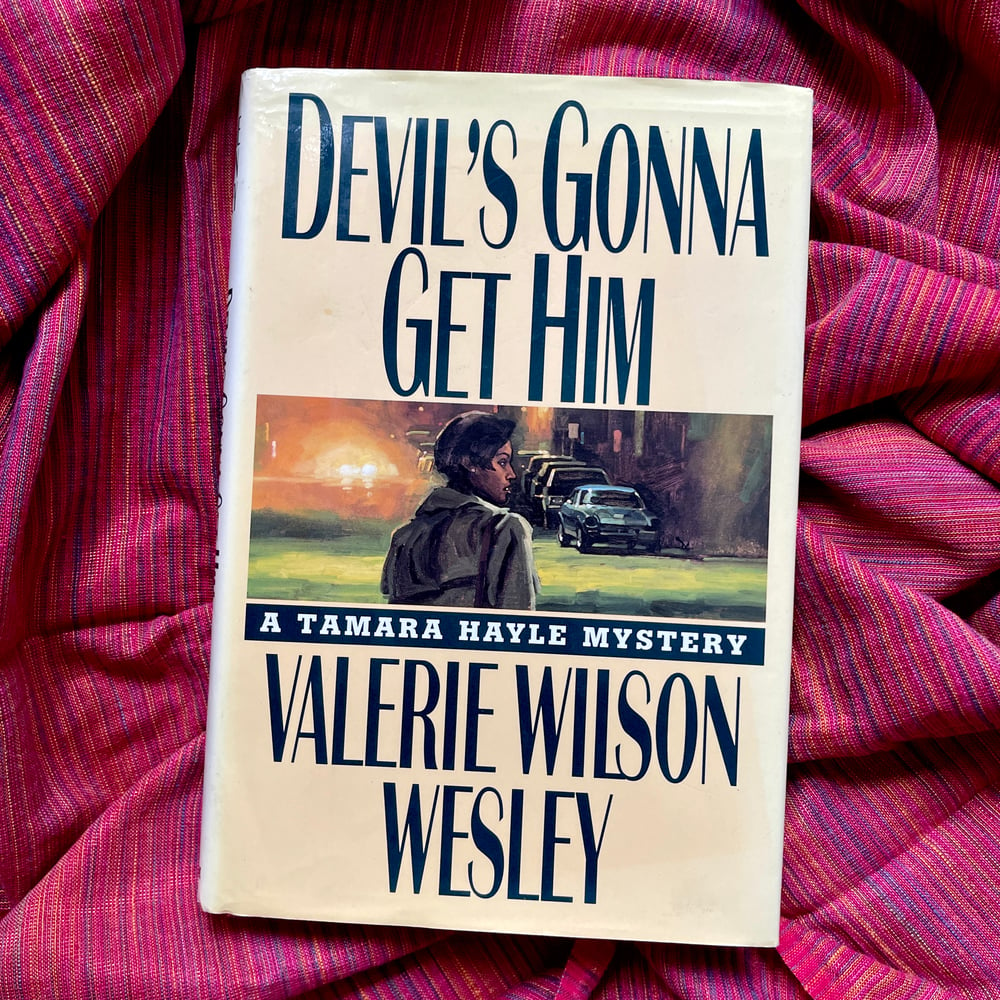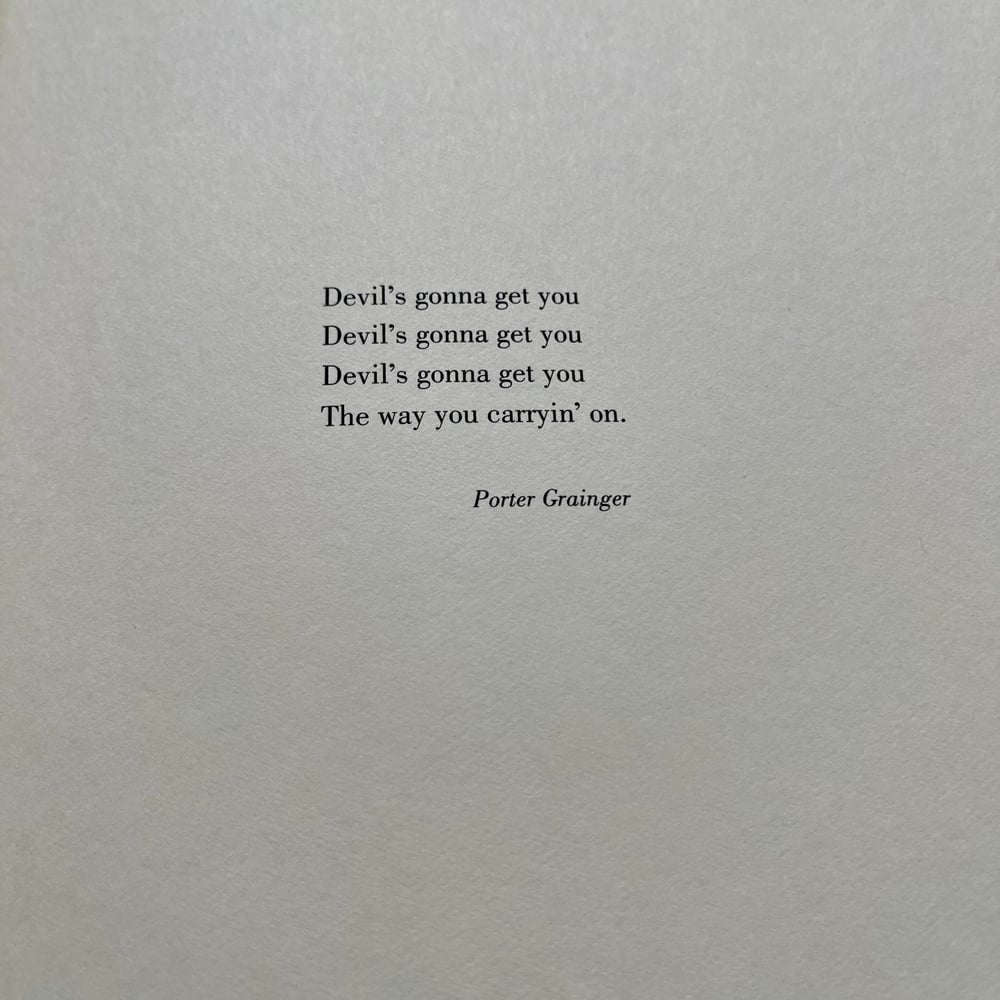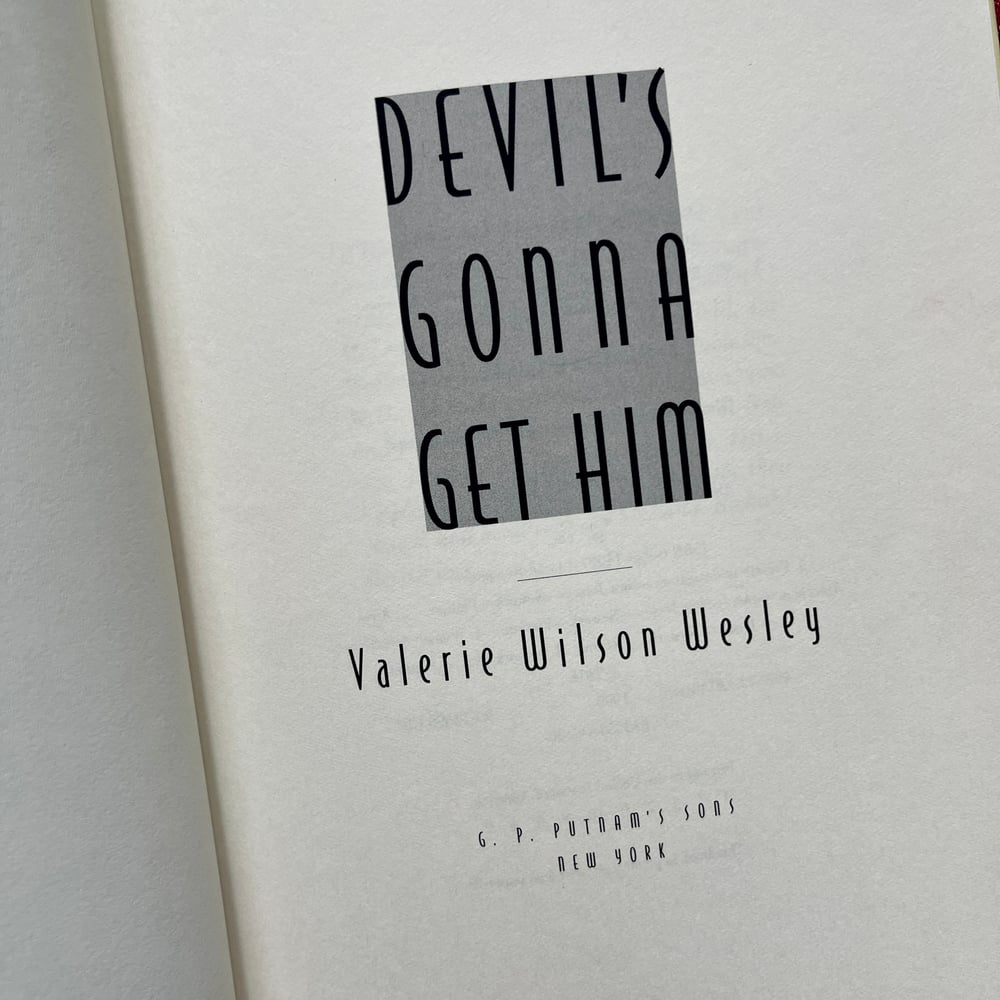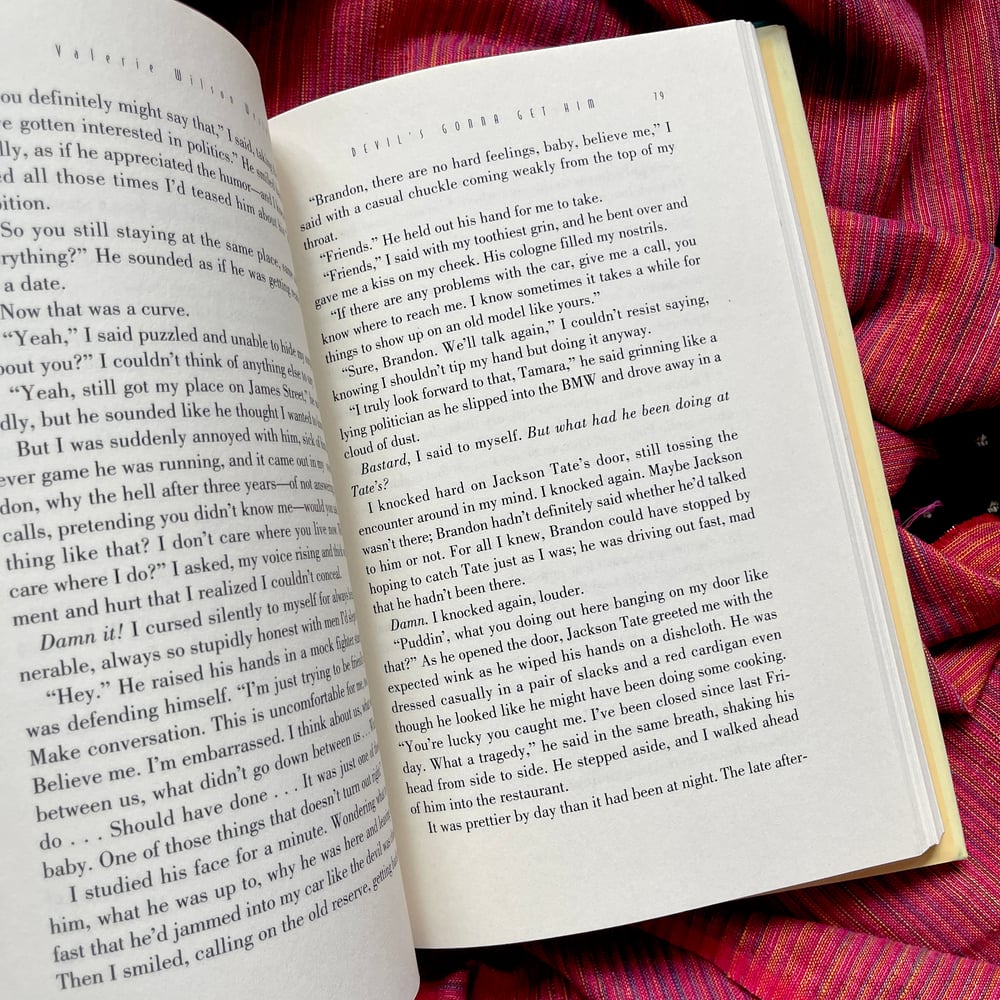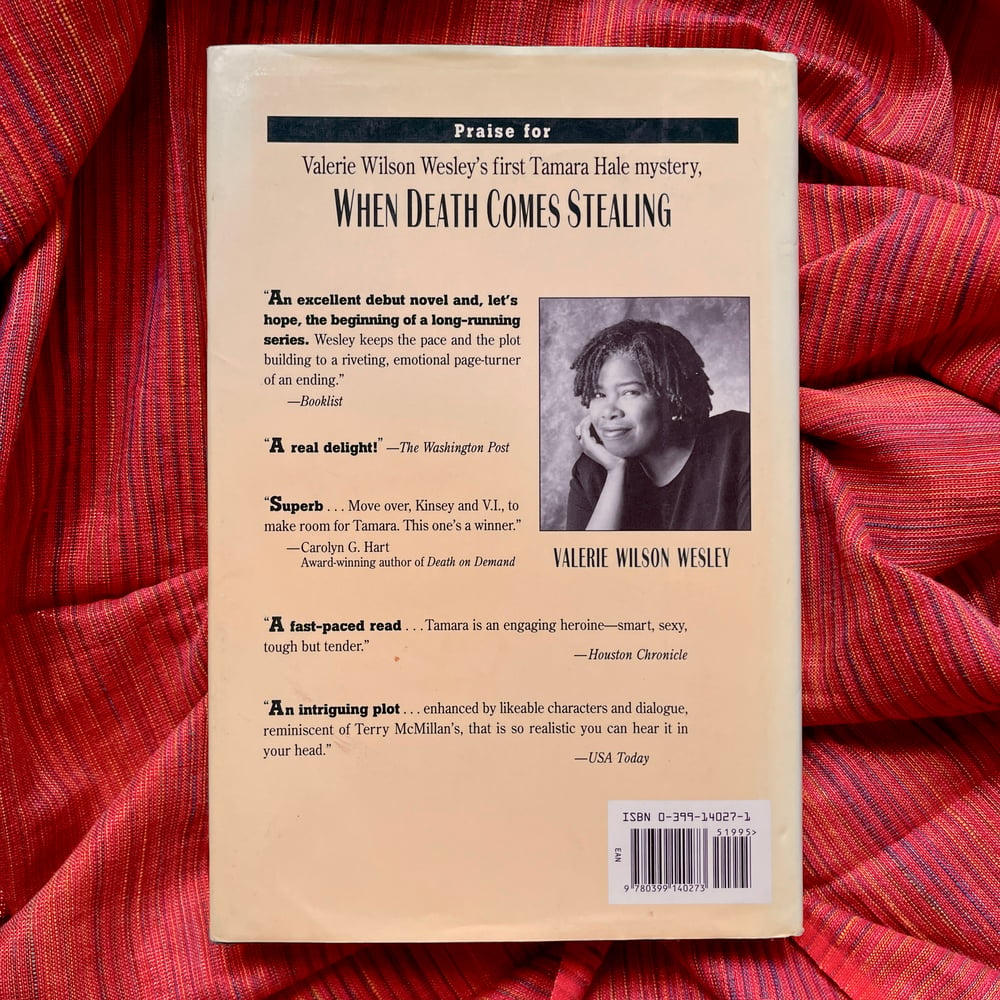 First edition hardcover printing of "Devil's Gonna Get Him" by Valerie Wilson Wesley. In very good pre-loved condition. No notes, lines or marks within text. Wear and yellowing of pages consistent with age and light use.
About:
Tamara Hayle the P.I. who made her valuable debut in the acclaimed "When Death Comes Stealing", finds her sleuthing skills put to the ultimate test when her newest and very well-heeled client turns up dead--only hours after he hires her.