Facing Mount Kenya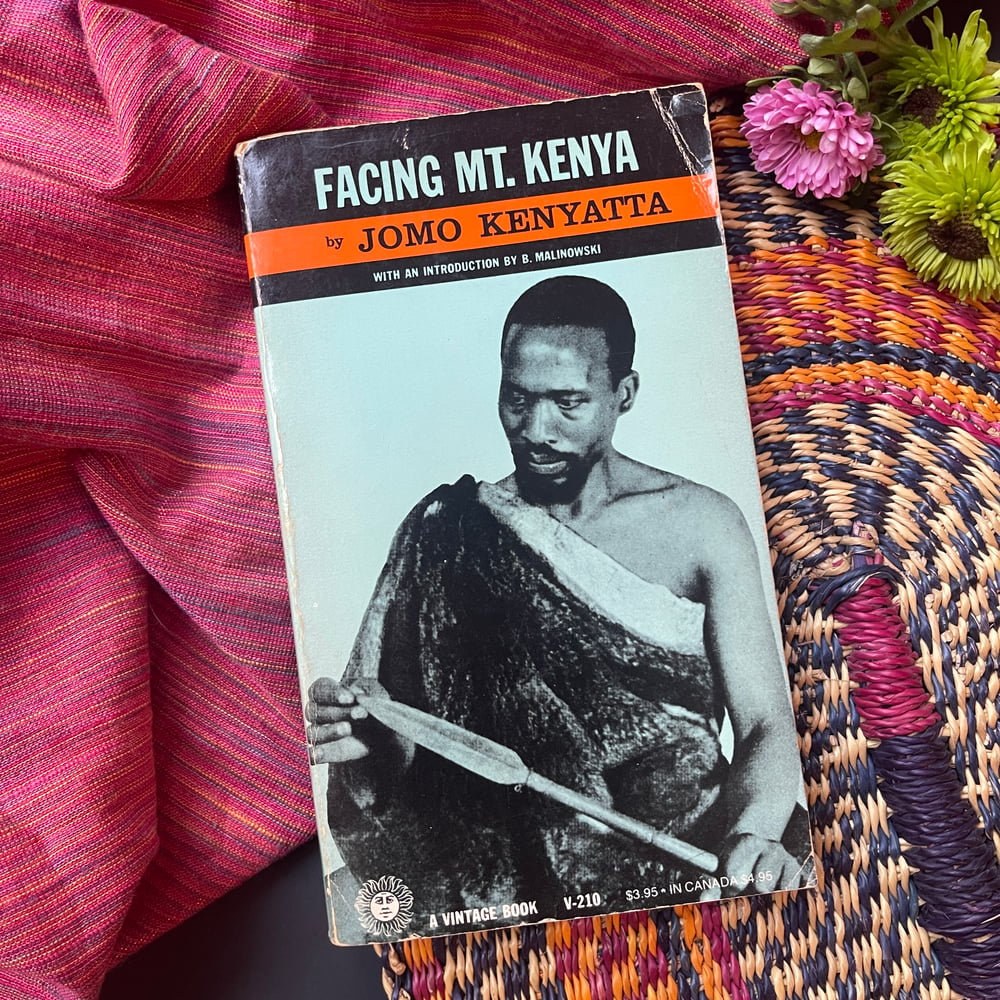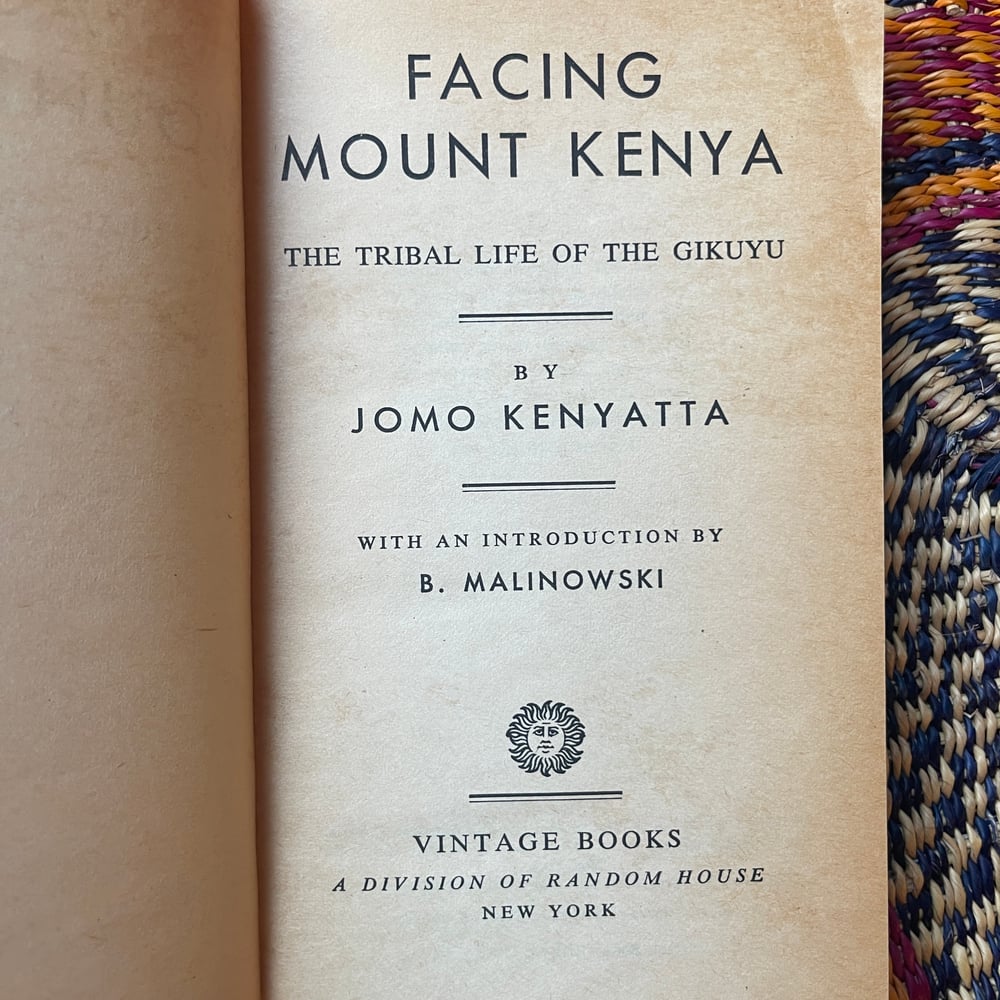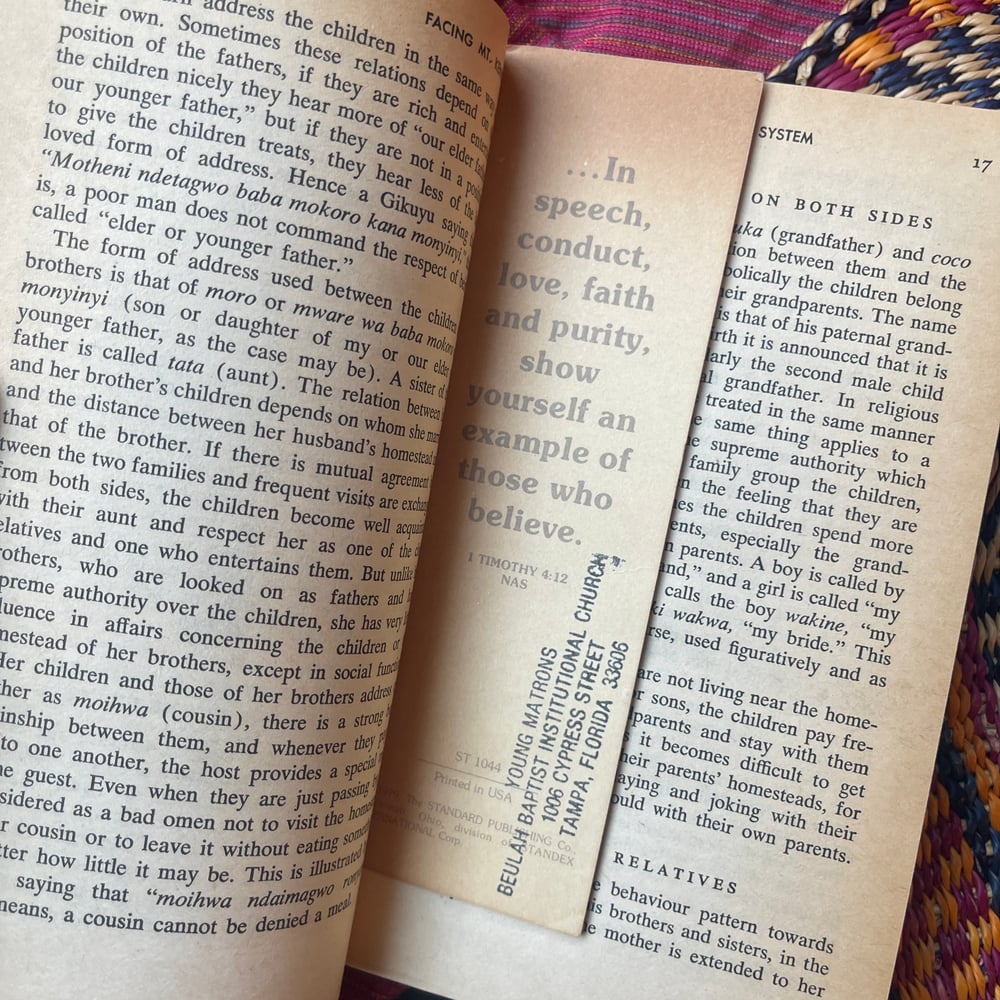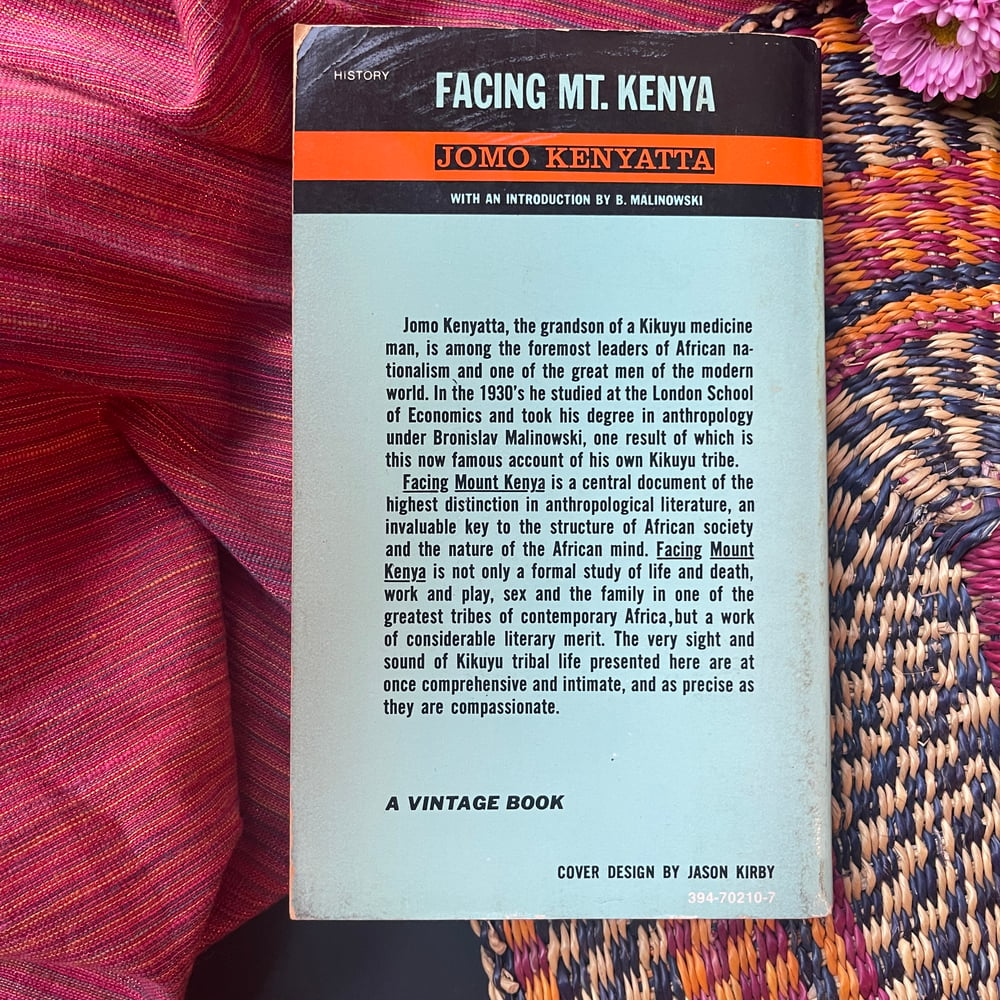 Vintage softcover printing of "Facing Mount Kenya" by Jomo Kenyatta. In very good used condition. No lines, notes or marks within text. Wear and yellowing of pages consistent with age and use.
Facing Mount Kenya is not only a formal study of life and death, work and play, sex and the family in one of the greatest tribes of contemporary Africa, but a work of considerable literary merit. The very sight and sound of Kikuyu tribal life presented here are at once comprehensive and intimate, and as precise as they are compassionate.
Jomo Kenyatta was a Kenyan anti-colonial activist and politician who governed Kenya as its Prime Minister from 1963 to 1964 and then as its first President from 1964 to his death in 1978.