Pride of Family by Carol Ione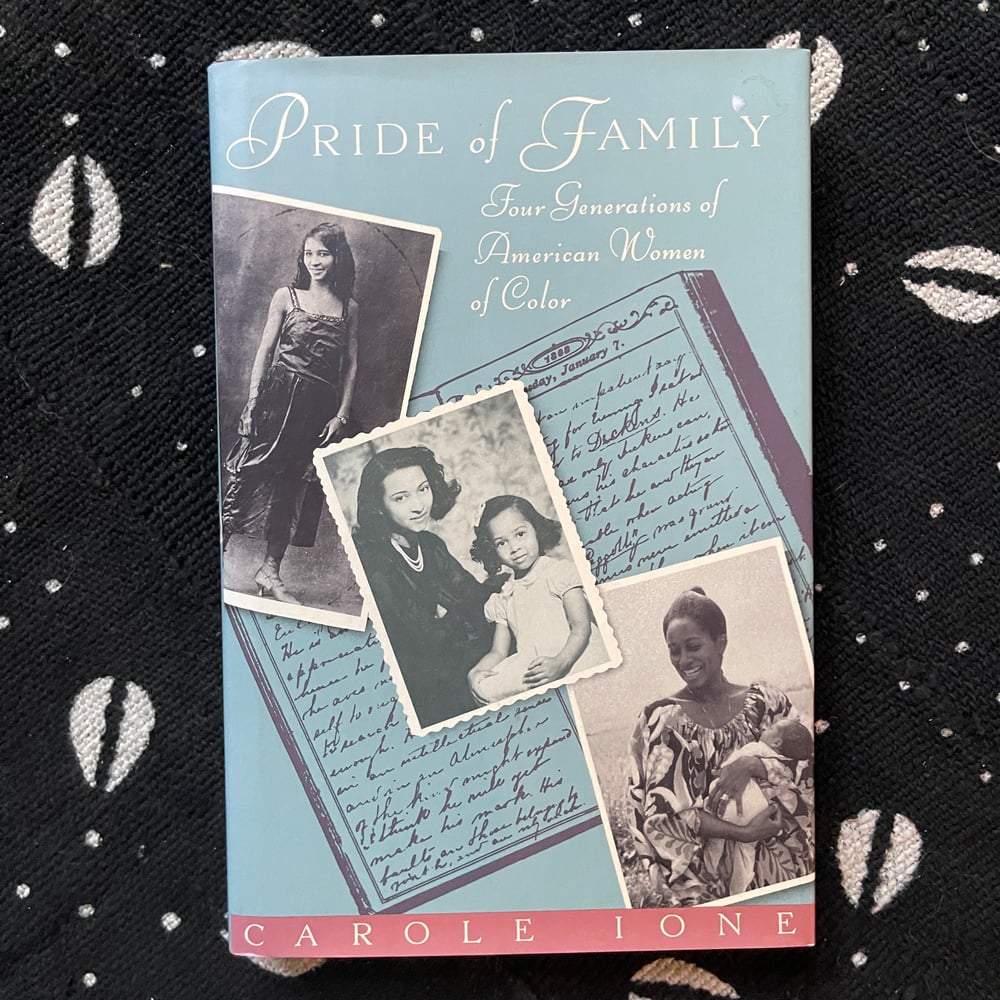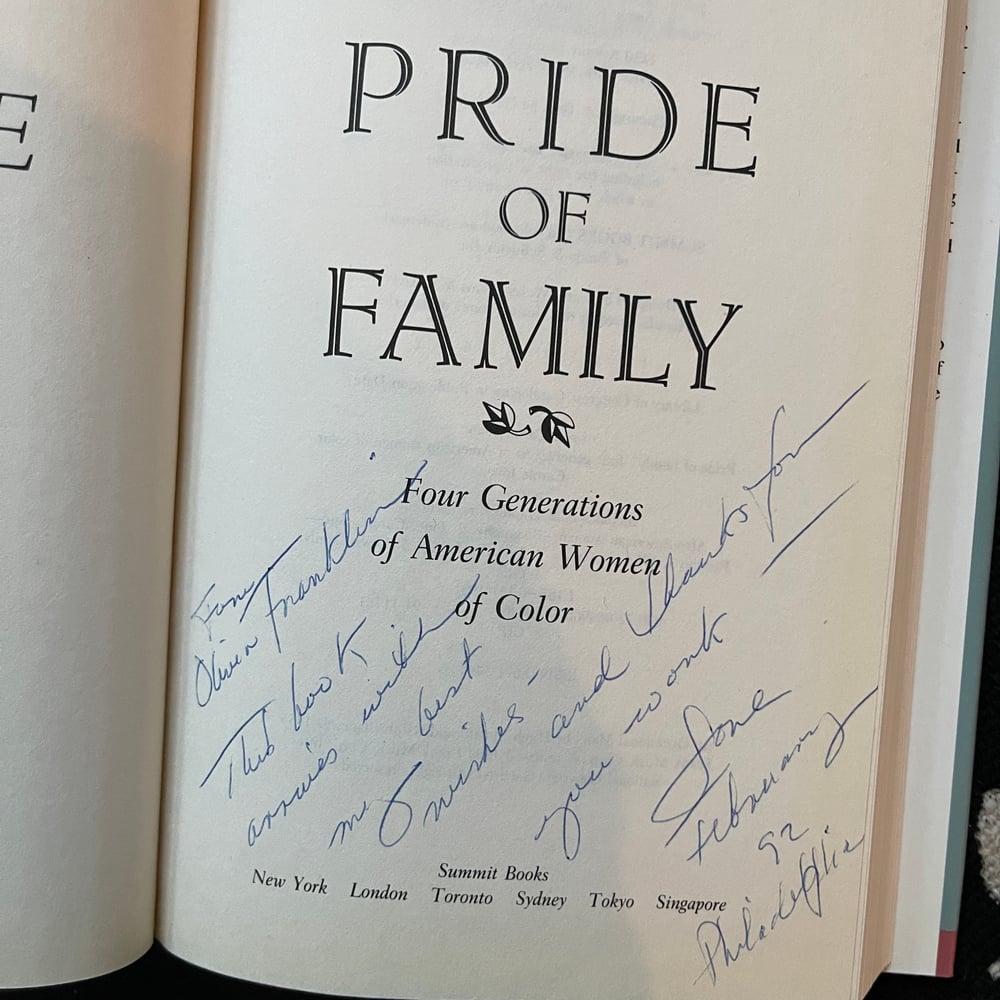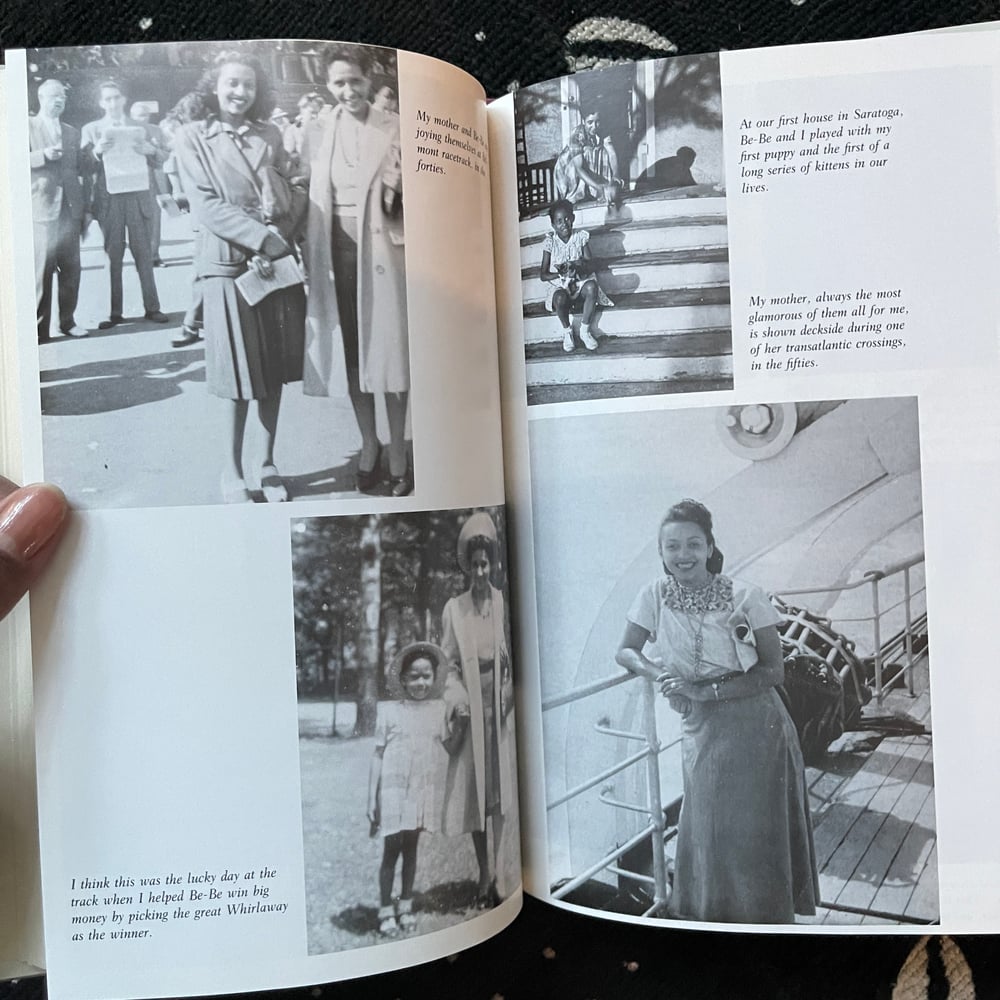 1991 First edition, signed hardcover printing of "Pride of Family" by Carol Ione in excellent used condition. See inscription on inside cover as shown. No other lines or notes within. Wear consistent with age and use.
In this history of her remarkable family, Ione provides an insightful look at black culture. Ione's great-grandmother, Frances Anne Rollin, a free southern black woman in the 19th century, kept a diary which aided Ione in understanding her complex mother, her grandmother, a former vaudeville dancer who owned a popular restaurant in Saratoga Springs, and her great-aunt, one of the first black women doctors in Washington, D.C. In tracing four generations of African American women, Ione conjures up a world of of free mulattoes and privileged middle-class blacks in the late 19th and early 20th centuries in locales as diverse as South Carolina, Boston, Washington, D.C., Spain, and France.