The Wife Of His Youth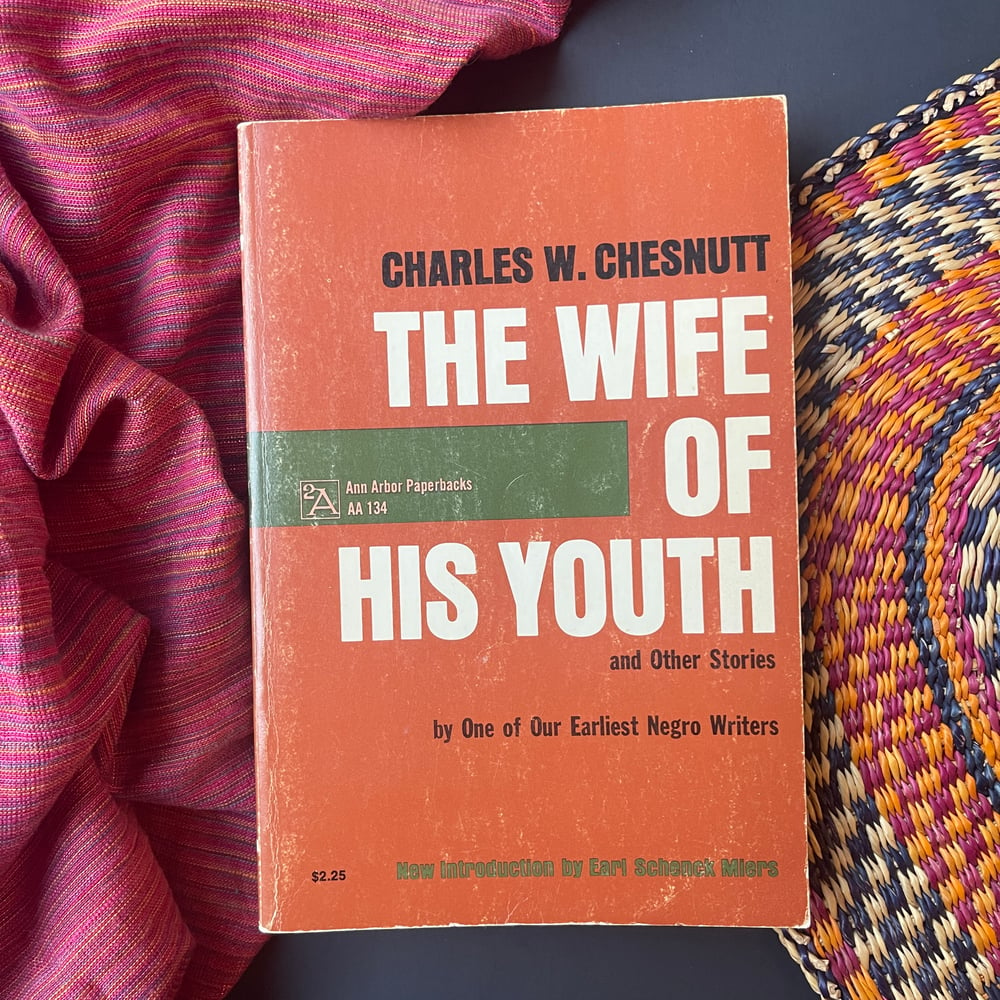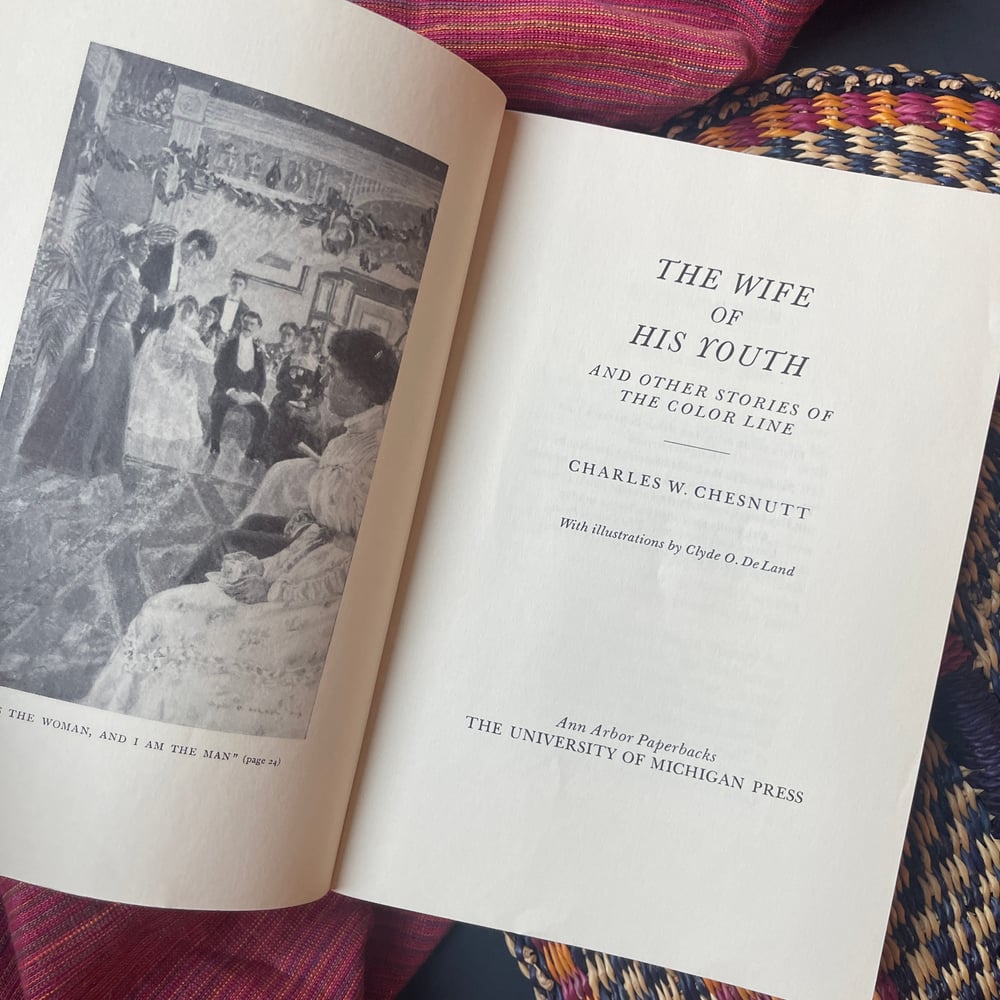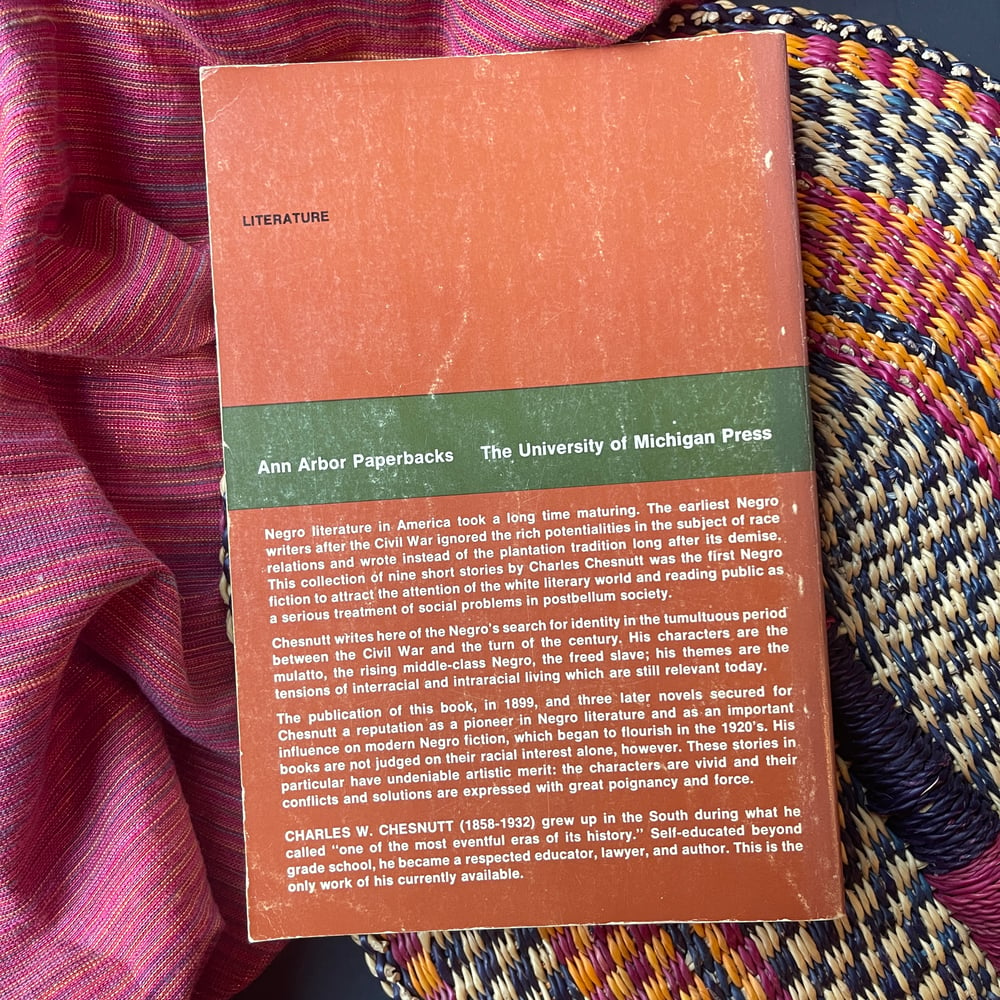 Vintage softcover printing of "The Wife Of His Youth" by Charles W. Chestnutt. In very good used condition. No lines, notes or marks within text. Wear and yellowing of pages consistent with age and use.
Charles Waddell Chesnutt was an African American author, essayist, political activist and lawyer, best known for his novels and short stories exploring complex issues of racial and social identity in the post-Civil War South.
The Wife of His Youth (1899) was Chesnutt's second collection of short stories, drawing upon his mixed race heritage. These deal largely with race relations, the far-reaching effects of Jim Crow laws, and color prejudice among African Americans toward darker-skinned blacks.