The Crisis Of The Negro Intellectual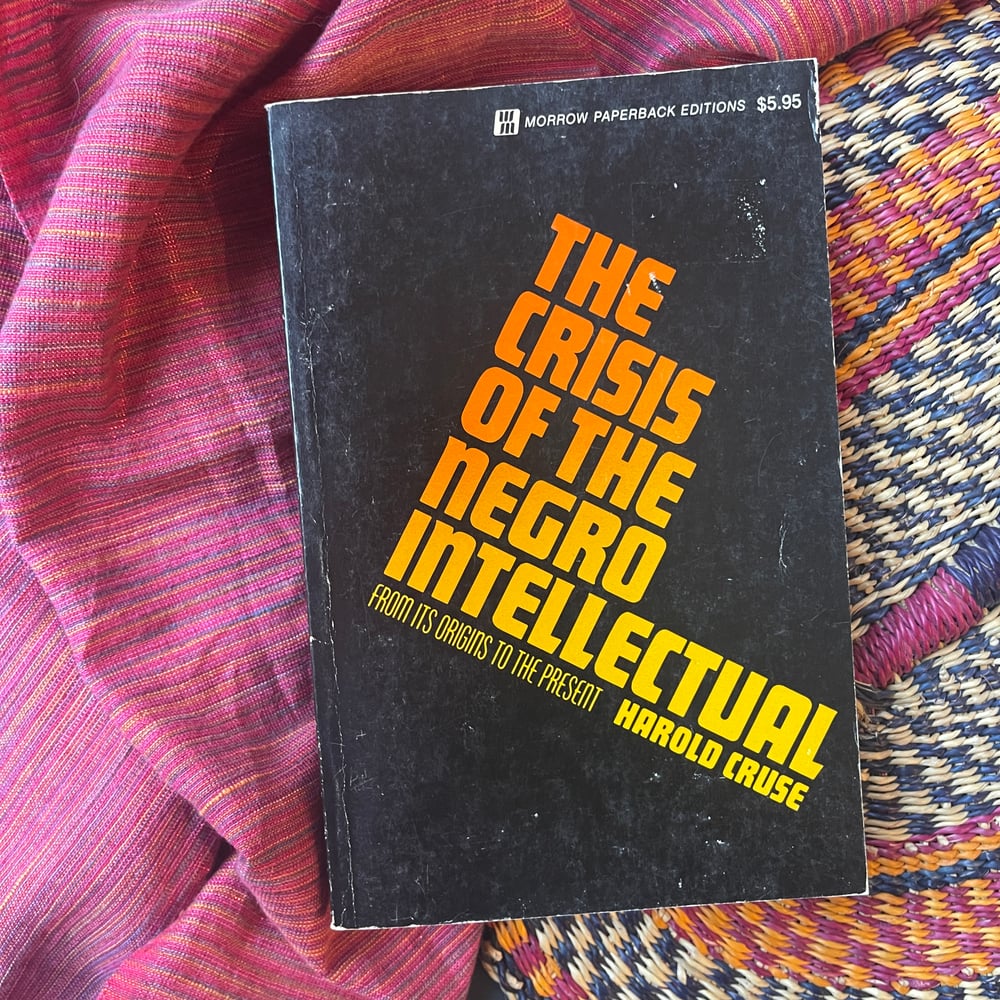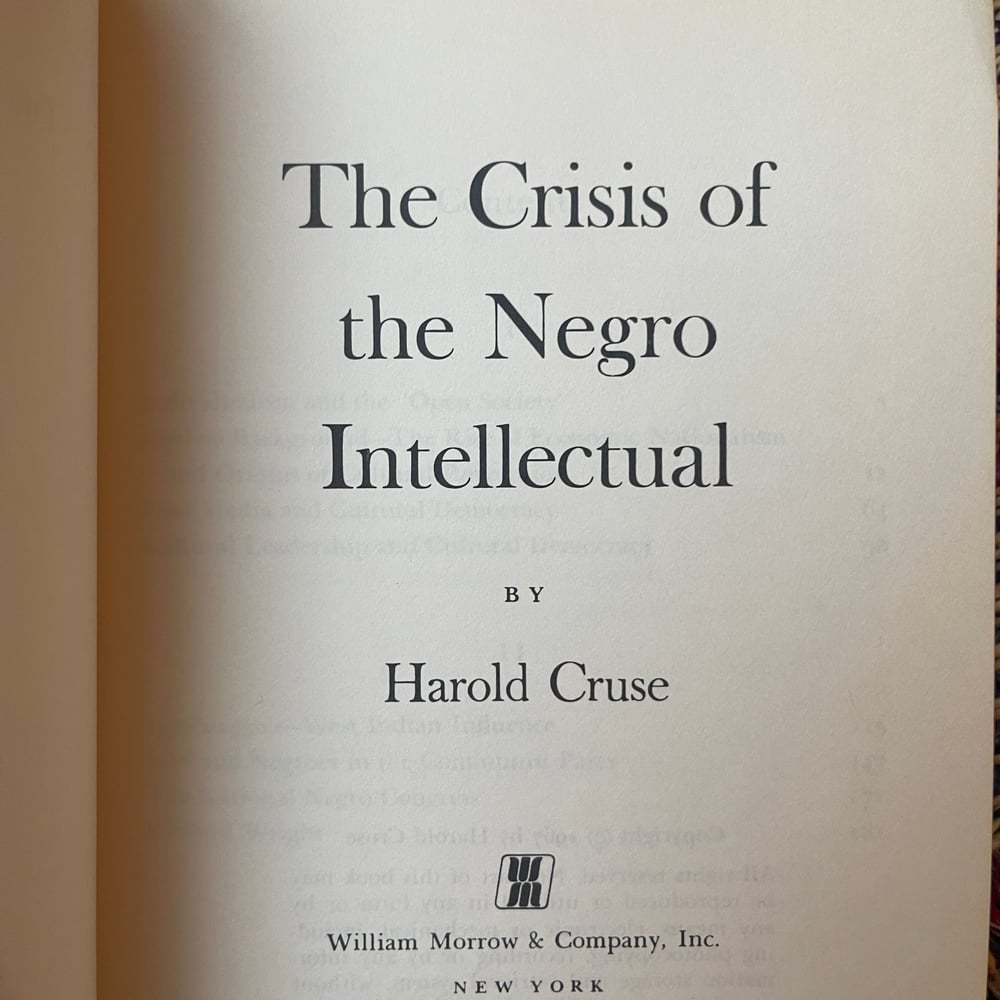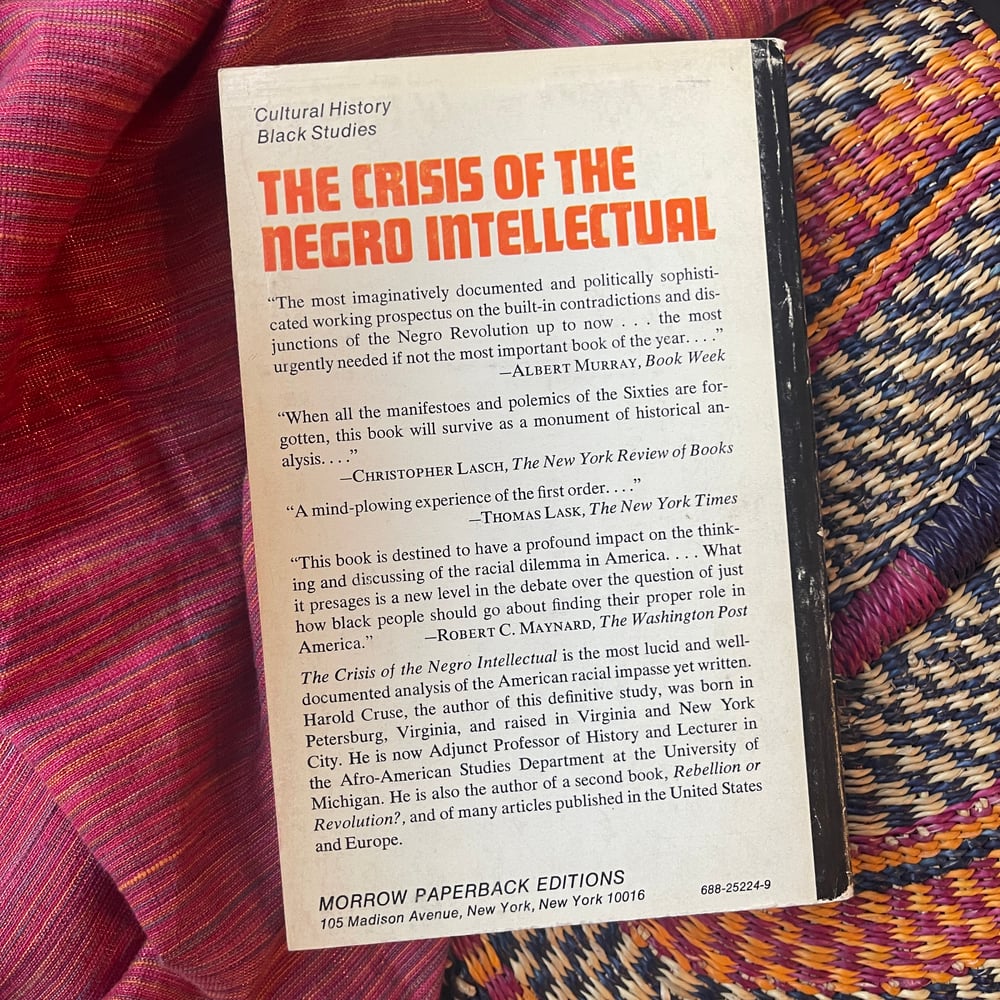 Softcover printing of "The Crisis Of The Negro Intellectual" by Harold Cruse. In excellent used condition. No lines, notes or marks within text. Wear and yellowing of pages consistent with age and use.
The product of a lifetime of struggle and reflection, Cruse's book is a singular amalgam of cultural history, passionate disputation, and deeply considered analysis of the relationship between American blacks and American society.
Reviewing black intellectual life from the Harlem Renaissance through the 1960s, Cruse discusses the legacy (and offers memorably acid-edged portraits) of figures such as Paul Robeson, Lorraine Hansberry, and James Baldwin, arguing that their work was marked by a failure to understand the specifically American character of racism in the United States.